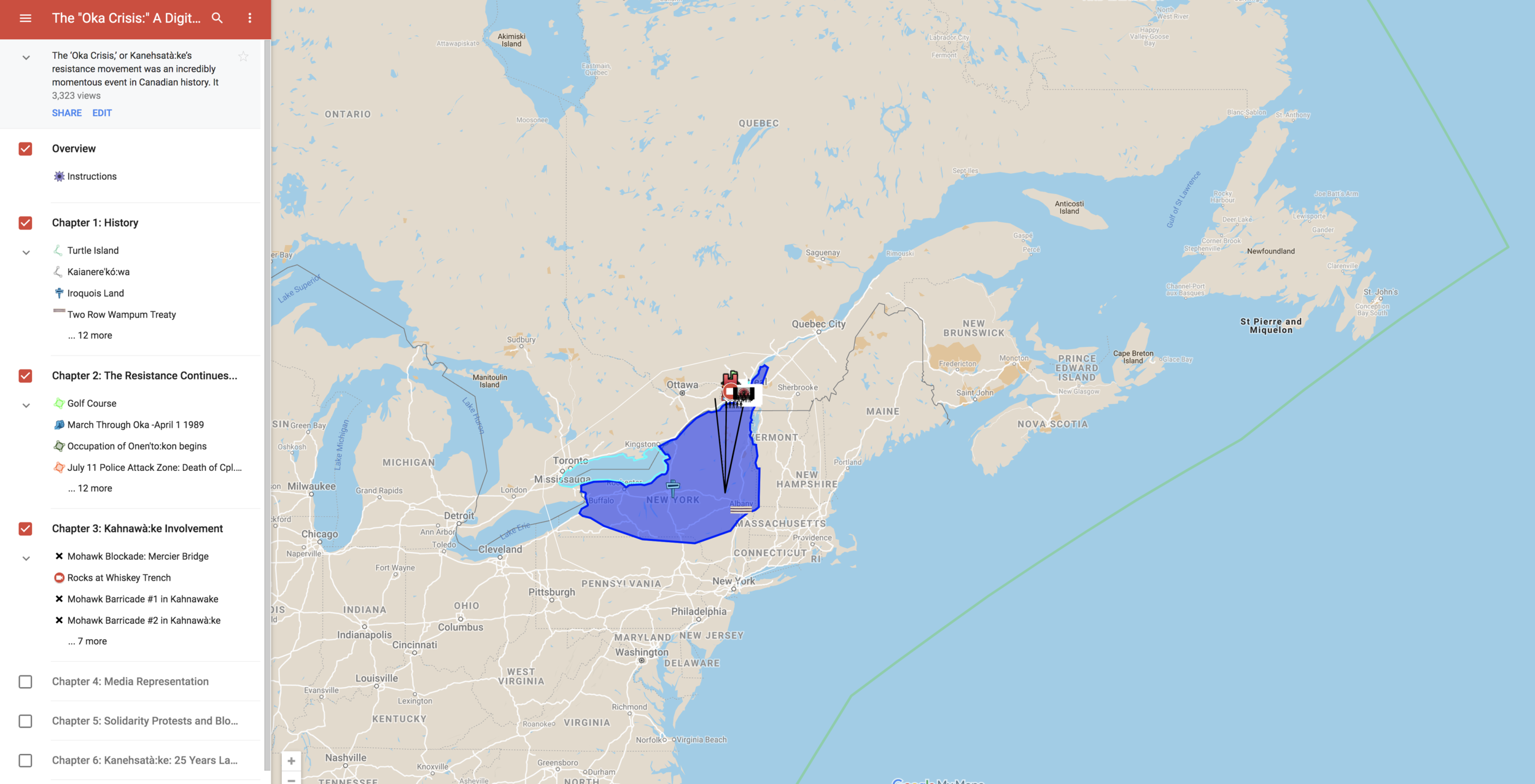 The "Oka Crisis": A Digital Atlas of the 1990 Events at Kanehsatà:ke
The "Oka Crisis" Digital Atlas is an educational tool that guides you and your students through six chapters of the 1990 Kanien'kehà:ka resistance and uprising at Kanehsatà:ke, also known as the "Oka Crisis." The digital, interactive map locates the uprising's events, and associated stories, photos, and videos, within the geography of the land, inextricable from the heart of the conflict. The atlas targets upper-level high school students (grades 11 and 12) and was created in 2015 by undergraduate student and JCURA scholar Aviva Lessard.
See the full project here.